1252 Old Lancaster Pike
Hockessin, DE 19707
phone: (302) 234-5900
fax: (302) 234-5992
Welcome

Welcome to Rufo Associates
We approach the practice of law with a perspective very different from many firms. We understand that no one wants to "need" a lawyer. But we live in complicated times. When the need arises, nothing less than the highest caliber of experienced professional counseling and advocacy will do.
Diligence. Integrity. Experience. Resources.
These words are what we are about. Our services are provided with the care, expertise, and attention to detail we would expect if we were the clients. We merge old school values and ethics with state of the art technology and a network of resources. The result is effective and successful representation at aggressively competitive rates. We bring more than twenty-five years of experience to every matter we undertake and are very proud of the reputation we've earned in the courts, the business community and most importantly with our clients.
Please give us a call to learn more about our services and how we can help you with your legal matters.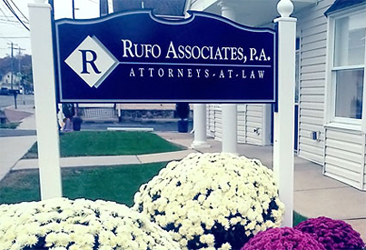 1252 Old Lancaster Pike, Hockessin, Delaware 19707